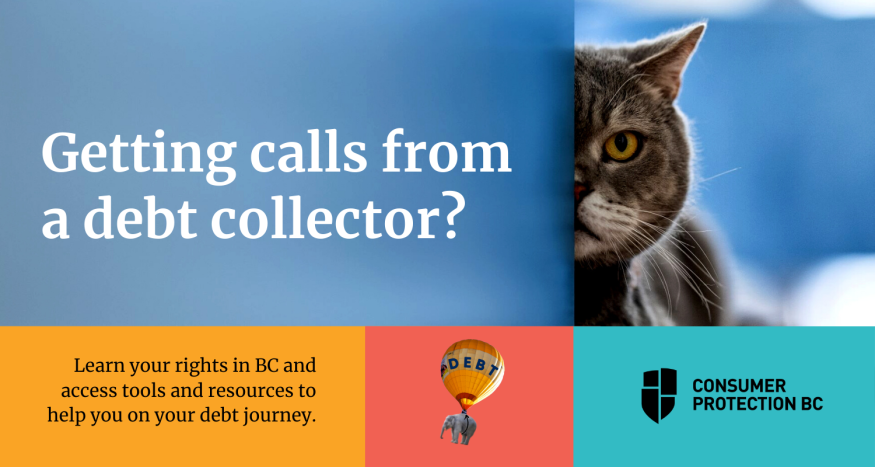 Let's address the elephant in the room
You're getting collection calls. We know that it can be stressful but in BC, you have rights when it comes to debt collection. We're sharing information to help you learn your rights and access tools and resources to support you on your debt journey.
As a BC regulator, we are responsible for enforcing the province's debt collection laws. We can't help with every debt-related issue but we have information to point you in the right direction. On this page you can expect to find information about:
Your debt collection rights in BC: Find out what the law says so you can make informed decisions and exercise your rights as a consumer.
Resources that can help with debt: Check out our tips for choosing the debt support that's right for you.
Planning for the future: Explore tips and access resources to help you create a budget, save for an emergency, and prepare for potential changes.
---

In BC, you have rights when it comes to debt collection. The law speaks to when a collector can contact you and how they can communicate with you. Learn what he law says and use our self-help tools to help you exercise your rights in BC.
---

If you're looking for support while paying down debt, there are many options to explore. While we can't help with every debt related issue (and we aren't financial advisors), there are other resources out there that might be the right fit for you.
---

Paying off debt is an important first step to begin to feel in control of your money. Once you're able, here are some tips and tools to help you plan for the future and avoid taking on additional debt.