Holiday giveaway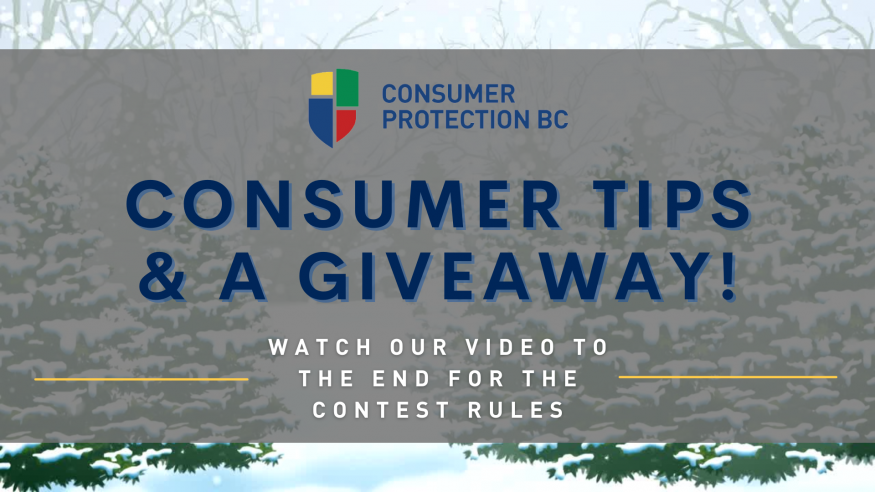 Subscribe to our YouTube channel, sign up for our newsletter and stay savvy as a BC consumer with our consumer tips videos! AND you will be entered into a draw to win one of two grocery store gift cards, worth $100 each. The contest ends on December 22, 2021 at 10:00 a.m. PST and two winners will be announced after December 27, 2021.
OFFICIAL GIVEAWAY RULES:
Watch the video above (click on the image)
Subscribe to our YouTube channel (https://www.youtube.com/user/ConsumerProBC)
Sign up for our newsletter below (you'll get consumer tips in your inbox once a month!)
Disclaimer: This is not a sponsored video and no purchases are necessary to enter this contest. This giveaway is in no way affiliated with or sponsored by YouTube. All entries that do not comply with YouTube Community Guidelines will be disqualified (https://www.youtube.com/howyoutubeworks/policies/community-guidelines/). Any personal data collected will be used for giveaway winner drawings and sending our monthly newsletter only.