We have just published our Annual Report 2019 and 2019 Financial Statements. We are the regulator of seven industries and specific consumer transactions in the province and are responsible for administering BC's consumer protection laws.
This report reflects on our operational highlights for the year and reports out on the annual performance measures set out in our 2019-2021 Business Plan.
Here are some of the highlights: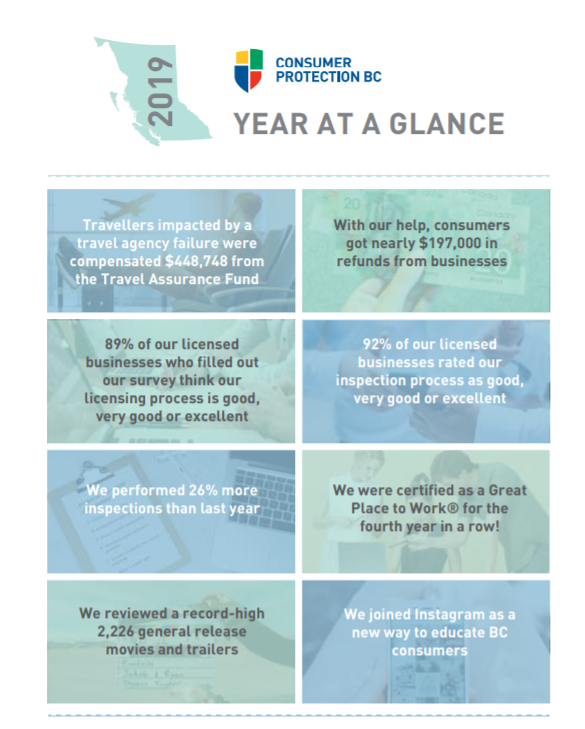 There is much more information included in our 2019 Annual Report, including who we are, what we do, the sectors and occupations we license and regulate, our regulatory authority and some examples of how we help British Columbians. We invite you to read the report in full.
About Consumer Protection BC
Consumer Protection BC is the regulator of a variety of sectors and specific consumer transactions in the province. Our mandate is to license and inspect our regulated businesses, respond to consumer inquiries, investigate alleged violations of consumer protection laws, and to classify all general release motion pictures.
For more information about our organization, to read our recent enforcement actions, and to learn about our inspection and complaint-handling processes, please visit our corporate website at www.consumerprotectionbc.ca. You can also follow us on Facebook, Instagram and YouTube or read our blog for valuable consumer tips and resources.