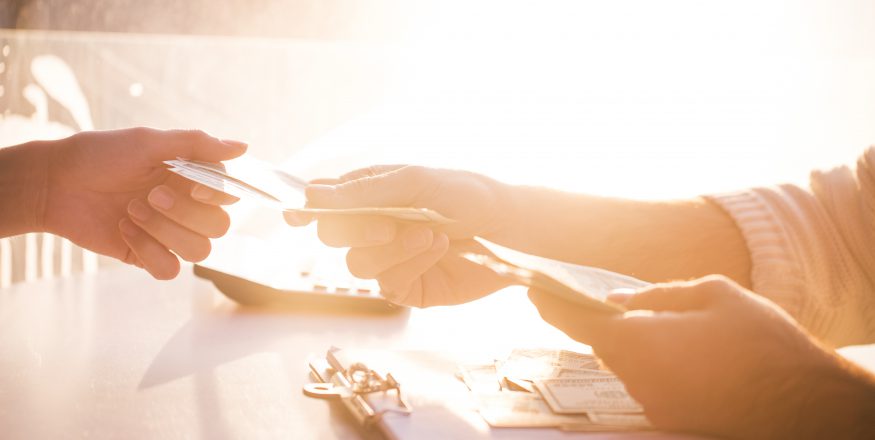 MEDIA RELEASE – Over the last two years, Consumer Protection BC has focused significant regulatory efforts on the payday lending industry in BC. Data irregularities served as a catalyst for a series of inspections, a strategic partnership with another regulator, and close to $900,000 in consumer refunds.
The tip of the iceberg
In early 2017, data analysis by Consumer Protection BC indicated that three payday lenders had reported abnormally high sales of credit insurance. A collaborative investigation with the Financial Institutions Commission (FICOM) determined that because these lenders were engaged in aggressive and deceptive sales of insurance products, borrowers were entitled to nearly $400,000 in refunds from the insurer.
During the investigation, Consumer Protection BC determined that two lenders were misleading borrowers and one was also not providing borrowers with enough time to pay off their loans.
"As we broadened that investigation, we discovered that the same types of unlawful activities were widespread within the industry," explains Shahid Noorani, Vice President of Regulatory Services. "We've spent the last year correcting lending behaviour that violated borrower's rights."
As a result of that work, over half of the payday lenders in BC have agreed to refund some $475,000 to impacted consumers, bringing the total amount of refunds to approximately $875,000.
"It's our job to enforce the law and protect these consumers."
Consumer Protection BC's efforts in the payday lending sector continue to help ensure that consumers are aware of their borrowing rights and the industry is clear on their legal responsibilities.
"When people are experiencing financial hardships some of them may turn to high cost lending products like payday loans," says Noorani. "It's important they be able to make informed decisions, and our office is there to make sure that their decisions are not influenced by misleading or harmful lending practices. It's our job to enforce the law and protect these consumers."
Consumer Protection BC encourages anyone who is unclear on their rights when taking out a payday loan to visit their website or contact them directly for help. To read the details of each Undertaking, please visit the Enforcement Actions page on the website.
About Consumer Protection BC:
Consumer Protection BC is the regulator of a variety of sectors and specific consumer transactions in the province. Our mandate is to license and inspect our regulated businesses, respond to consumer inquiries, investigate alleged violations of consumer protection laws, classify all general release motion pictures and provide information and referrals to consumers.
For more information about our organization, to read recent enforcement actions, and to learn about our inspection and complaint-handling processes, please visit our corporate website at www.consumerprotectionbc.ca. You can also follow us on Twitter @ConsumerProBC, like us on Facebook and read our blog for valuable consumer tips and resources.
-30-
Media contact only:
1.888.564.9963 ext. 2824
media@consumerprotectionbc.ca
Consumer inquiries:
1.888.564.9963